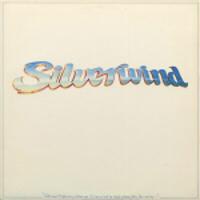 Silverwind



Now Available!

The original Silverwind, an Agape Force ministry, was comprised of Georgian Banov, Betsy Hernandez and Angela Watley. Their first release was simply entitled Silverwind.

Betsy wrote the lyrics and Georgian wrote the music for most of this project. Frank wrote I Will Bless The Lord and I Am.

Producers: Tony Salerno, John Rosasco and Billy Ray Hearn
Arranged by: Larry Muhoberac and John Rosasco
String Arrangements: Larry Muhoberac
Recording Engineers: Bob Cotton and Patrick von Wiegandt
Mixed by: Bruce Swedien
Recorded at Sound Labs, Hollywood, CA
Mixed at: Kendun Recorders, Burbank, CA

Musicians:
Acoustic Piano: Larry Muhoberac
Electric Keyboards & Synthesizers: Larry Muhoberac and John Rosasco
Drums: Paul Leim
Bass: Leon Gaer
Guitars: Billy Walker and Hadley Hockensmith
Percussions and Steel Drums: Vince Charles

SONG LIST
1. Taking The Narrow Street
2. When I Looked Into Your Eyes
3. Your Love
4. Give Him Your Heart Child
5. I Don`t Worry
6. I Am In Love
7. Ode To A Lost Innocence
8. Never Had A Reason
9. Walking This Road
10. I Will Bless The Lord

Selecting the 'Buy' button will take you to 'iTunes' where these songs can be purchased!

Songs
Sorry, there are currently no songs available to listen to.