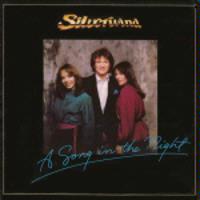 Silverwind - A Song In The Night



Now Available!

In 1982 Silverwind was now comprised of Georgian Banov, Betsy Hernandez and Patty Gramling Forney. This is Silverwind's second release with Sparrow Records.

Betsy wrote the lyrics and Georgian wrote the music for most of the songs. Frank wrote Forgiven on this album.

Producers: Tony Salerno, Georgian Banov and Larry Muhoberac
Arranged by: Larry Muhoberac and Georgian Banov and Tony Salerno
Recording Engineer: Ron Capone
Mixed by: Bruce Swedien
Recorded & Mixed at Westwind Studios, Thousand Oaks, CA

SONG LIST
1. A Song In The Night
2. Daybreak
3. Elya
4. Cinderella's Dream
5. Forgiven
6. A New Beginning
7. Destiny
8. Colors
9. Love Came Softly
10. The Rider

Selecting the 'Buy' button will take you to 'iTunes' where these songs can be purchased!


Songs
Sorry, there are currently no songs available to listen to.