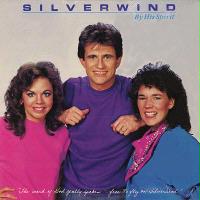 Silverwind - By His Spirit



Now Available!

In 1985 Betsy Hernandez, Georgian Banov, and Patty Gramling Forney recorded Silverwind's third release, By His Spirit.

Again, Betsy wrote the lyrics and Georgian wrote the music for most of the songs. Frank and Georgian co-wrote Praise Anthem on this project.

Executive Producer: Tony Salerno
Producer: John Schreiner
Assistant Producer: Georgian Banov
Arranged by: John Schreiner and Georgian Banov
Recording Engineer: Skip Konte and Biff Vincent
Mixed by: Skip Konte
Synthesizer Programming: Biff Vincent
Drum Machine Programming: John Schreiner
Keyboards: John Schreiner
Bass: Leon Gaer
Guitars: Prince Robinson, Hadley Hockensmith and Martin Resch
Background Vocals: Frank Hernandez, Sue Ellen Jacobson, John Schreiner and Winnie Banov
Mastered at Future Disc, Hollywood, CA by Steve Hall and Herb Melton

SONG LIST
1. Go Tell The World
2. By His Spirit
3. I'm Gonna Follow You
4. Thank You Lord
5. Breaking Through
6. Heaven Is Being With You
7. Only Jesus
8. I Will Give Him Glory
9. Praise Anthem
10. Shout Hosanna

Selecting the 'Buy' button will take you to 'iTunes' where these songs can be purchased!

Songs
Sorry, there are currently no songs available to listen to.